In this game we call politics, I guess it would be fair to say Congressional candidate Mark Sanford had what he has called "A bad week."
Well, just how bad was it?
First, Sanford finds out his competitor in the Congressional race, Elizabeth Colbert Busch, is receiving help from none other than Nancy Pelosi. Pelosi's help is coming in the form of interviews, ads and cash.
Second, the Associated Press (AP) releases information a charge for trespassing was filed against the ex-Governor by his ex-wife, Jenny Sanford. I still find it amazing that the AP just had this vision and decided to search public records. And what a coincidence there was a charge pending which was filed in February 2013.
Third, the Democratic Congressional Campaign Committee, smelling blood, has joined in supporting the "moderate Democratic", Elizabeth Colbert Busch.
Fourth, the noble and grand Republican National Congressional Committee says in essence, "Hey, we can't be associated with a man who continues to shoot himself in the foot". So, they yank their financial support for one of the most conservative politicians on the face of the Earth. No matter Sanford is opposing a liberal Obama and Pelosi lover.
Fifth, to make things worse, his poll numbers flip from being a few points ahead of his Demo competitor to being 9 points behind in just one week!
Yes, you just might have to agree, Sanford had a bad week.
But on what standards are we comparing bad weeks?
Where does Sanford's week compare to the victims killed in the Boston Marathon bombing?
How does Sanford's week match those persons who lost a foot, a leg or both legs?
How does Sanford's week compare to the individuals whose bodies were used as pincushions for nails, ball-bearings and other flying objects? How painful are Sanford's burns?
How does Sanford's week compare to the workers and first
res-ponders
in the small town of West, Texas?
I believe the citizens of West, Texas considers their week as not being one of their better experiences.
Bringing our thoughts back to Darlington County, South Carolina;
I can not imagine what the four small children were thinking as they faced death from smoke inhalation while huddled in a bedroom closet? Whose bodies were burned beyond recognition?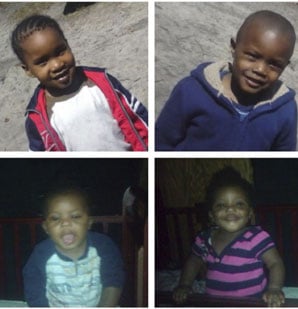 I can't help but think that

four-year-old Delonta Dixon, two-year-old Camaron Mason, and twin 10-month-old girls My'asia and Ky'nasia Hawkins would be high on our list as contenders for the worst week.
I believe Hope Hawkins, the mother of these children, would say being charged with four counts of homicide by child abuse is having a bad week (maybe not as bad as she deserves if found guilty of the charges).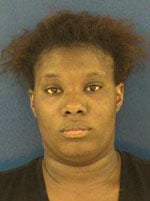 I could list many other local and regional incidents of people having a bad week; however, I think everyone gets the point.
Overall, I think most of us, including Mark Sanford, had a pretty good week.
Jump "In The Pickle Barrel" on the Pee Dee's best place for talk, Newstalk 970 WJMX and 97.9FM every weekday from
7AM-9AM and www.newstalk970online.com. Join me as we discuss issues that matter to you: Local, Regional and State politics South Carolina Style.