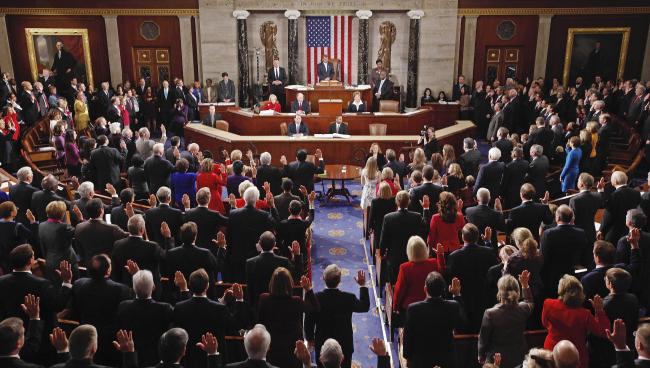 OATH of OFFICE for those elected to serve the PEOPLE of the UNITED STATES of AMERICA
"I do solemnly swear that I will support and defend the Constitution of the United States against all enemies, foreign and domestic; that I will bear true faith and allegiance to the same; that I take this obligation freely, without any mental reservation or purpose of evasion; and that I will well and faithfully discharge the duties of the office on which I am about to enter: So help me God."
Let's hope they keep this oath.
You can also join me live each Monday-Friday morning from 9AM-11AM EST by
jumping "In the Pickle Barrel"
at
American Patriot Radio Network
to discuss politics and issues that concern all citizens.
http://www.blogtalkradio.com/inthepicklebarrel